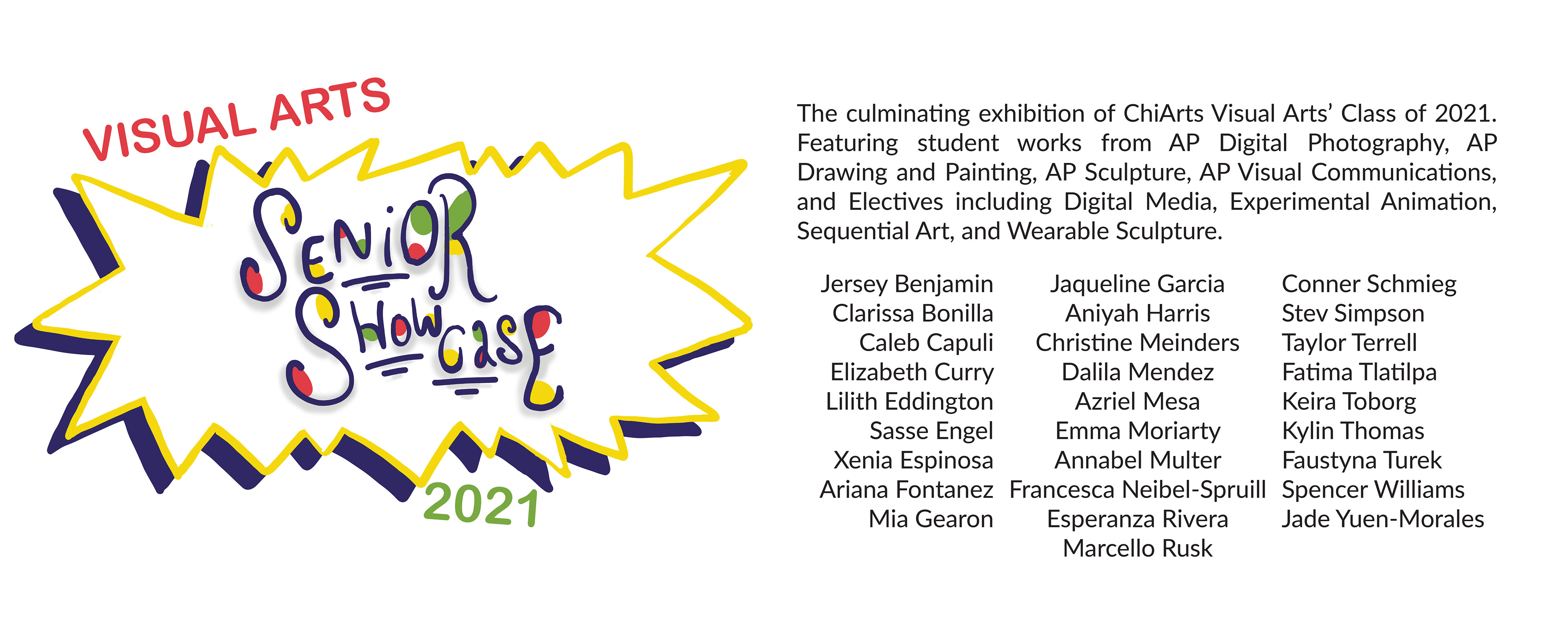 Welcome to the 2021 Senior Showcase,
This is it! The culminating exhibition of original artworks by the ChiArts Class of 2021! The works you see here include selections from each student's year-long thesis or concentration investigation as part of their Advanced Placement Studio Art Major -Sculpture, Photography, Painting/Drawing, or Visual Communications.  We have also included artworks made in the following senior elective courses - Digital Media, Wearable Sculpture, Sequential Art, and Experimental Animation. 
Due to the pandemic, these remarkable young artists have taken all of their art classes virtually for over a year now. Looking at their extraordinary work you would never know it. Each student has developed a unique voice and a broad range of abilities across several media. 
CONGRATULATIONS CHIARTS VISUAL ARTS CLASS OF 2021! You are absolutely fabulous! We are so proud of you! We already miss you something fierce and will miss you more as the days and weeks go by. We take solace in knowing that you will go forth, show the world what you've got, and continue to make it a better place! 
Whitney Bradshaw
Visual Arts Department Head