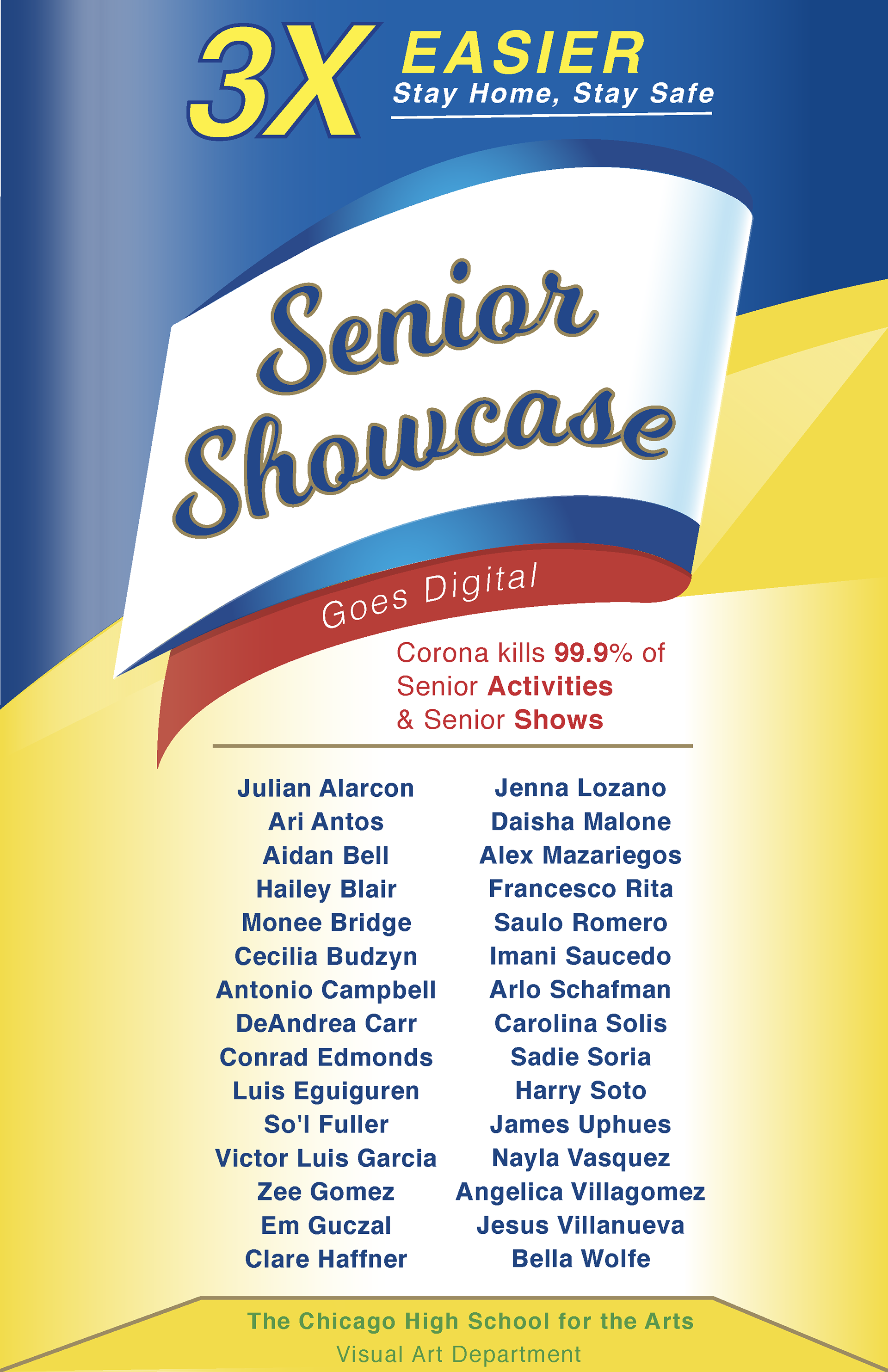 THANK YOU FOR VISITING OUR DIGITAL SENIOR SHOWCASE
This Is It! The culminating exhibition of original artworks by the ChiArts Class of 2020! This Senior Showcase Exhibition was scheduled to open at Co-Prosperity Sphere in Bridgeport on Mayday. Clearly that was an impossibility so we developed this online platform instead. The works you see here include selections from each student's yearlong thesis/concentration investigation as part of their Advanced Placement Studio Art Major. We have also included artworks made in the following senior elective courses - Digital Media, Wearable Sculpture, Sequential Art, and Contemporary Practices: Performance and Installation. 
Some of our student's artworks cannot be featured here today because, unfortunately, they are inaccessible to us as they remain at school, either saved on our server as digital documentation or safely stored in the students' portfolios and classrooms. Despite all of the barriers created by the school closure and the need for social distancing, we have managed to gather as many examples of work as possible to showcase and celebrate these remarkable artists. We hope you enjoy learning about their work and will join us in commending them as they have all finished strong!   
CONGRATULATIONS CHIARTS VISUAL ARTS CLASS OF 2020! You are absolutely fabulous! We are so very proud of you! We wish we could celebrate together! We already miss you something fierce and will miss you more as the days and weeks go by. We take solace in knowing that you will go forth, show the world what you've got, and continue to make it a better place!
Whitney Bradshaw
Visual Arts Department Head