STAGING REMINISCENCE
My current work is focused on my younger siblings as they grow and develop. I want to capture their ideas of themselves and their surroundings, and the ways these intersect with broader themes of adolescence. I am especially interested in reminiscence, play, and coming-of-age. 
I stage compositions with attention to ideas of play-acting and collection, because both of these are vital to a sense and expression of self through material surroundings. This is also reflected in my use of still life and Vanitas imagery. I use rooms in our shared home because they convey a sense of the familiar. Additionally, living and dining areas often contain family artifacts and curios, which also feature in my work. 
Stylistically, my work is inspired by artists prominent in 19th and 20th century portraiture, like Mary Cassatt, John Singer Sargent, and Jaques Joseph Tissot. My work also references Renoir's depictions of casual recreation. I incorporate the ideas of atmosphere and paint-handling used by the Impressionists because they express movement and lend emotional character. My visual goals are to communicate complex, dramatic light and capture the vivid but moody sense of remembrance.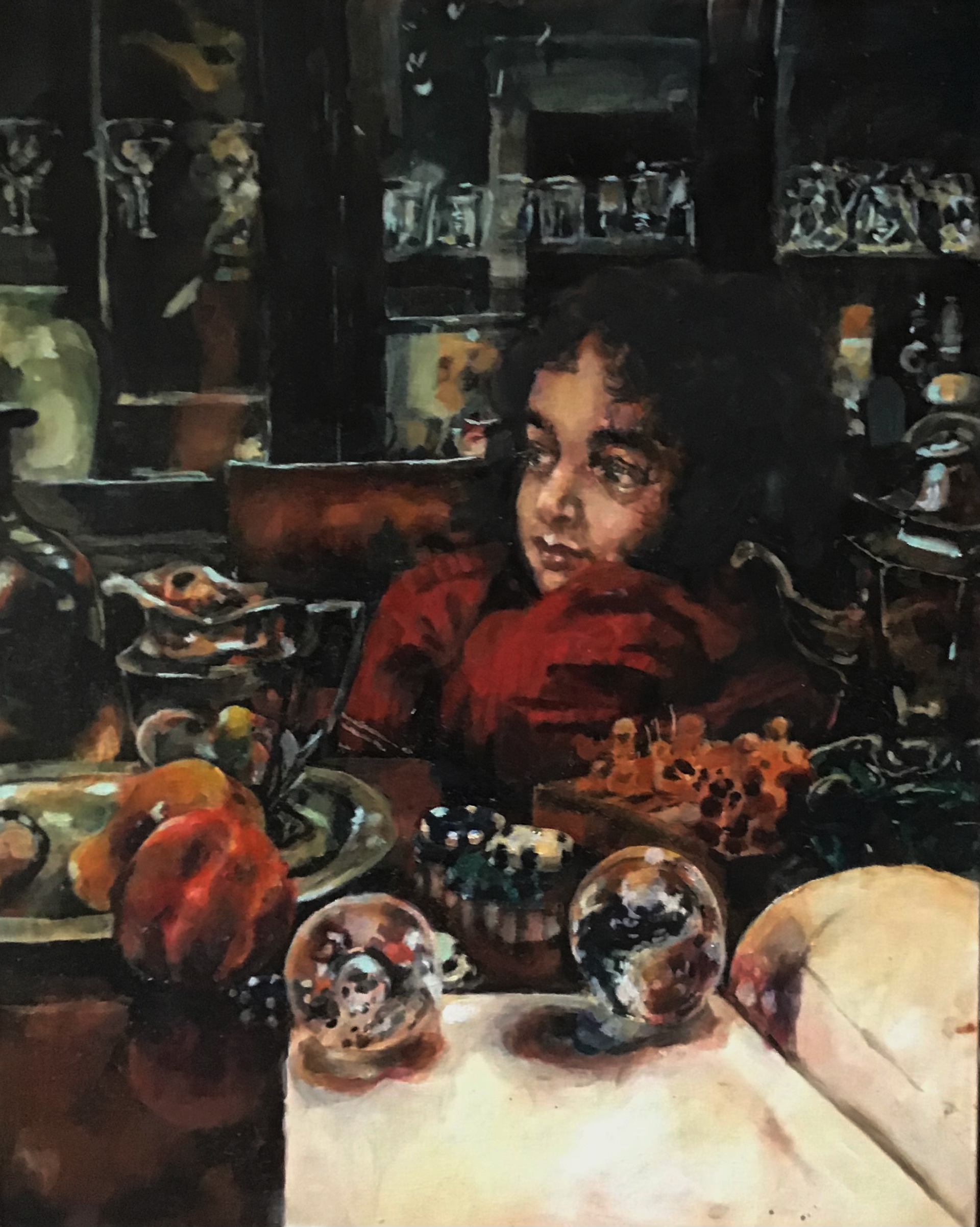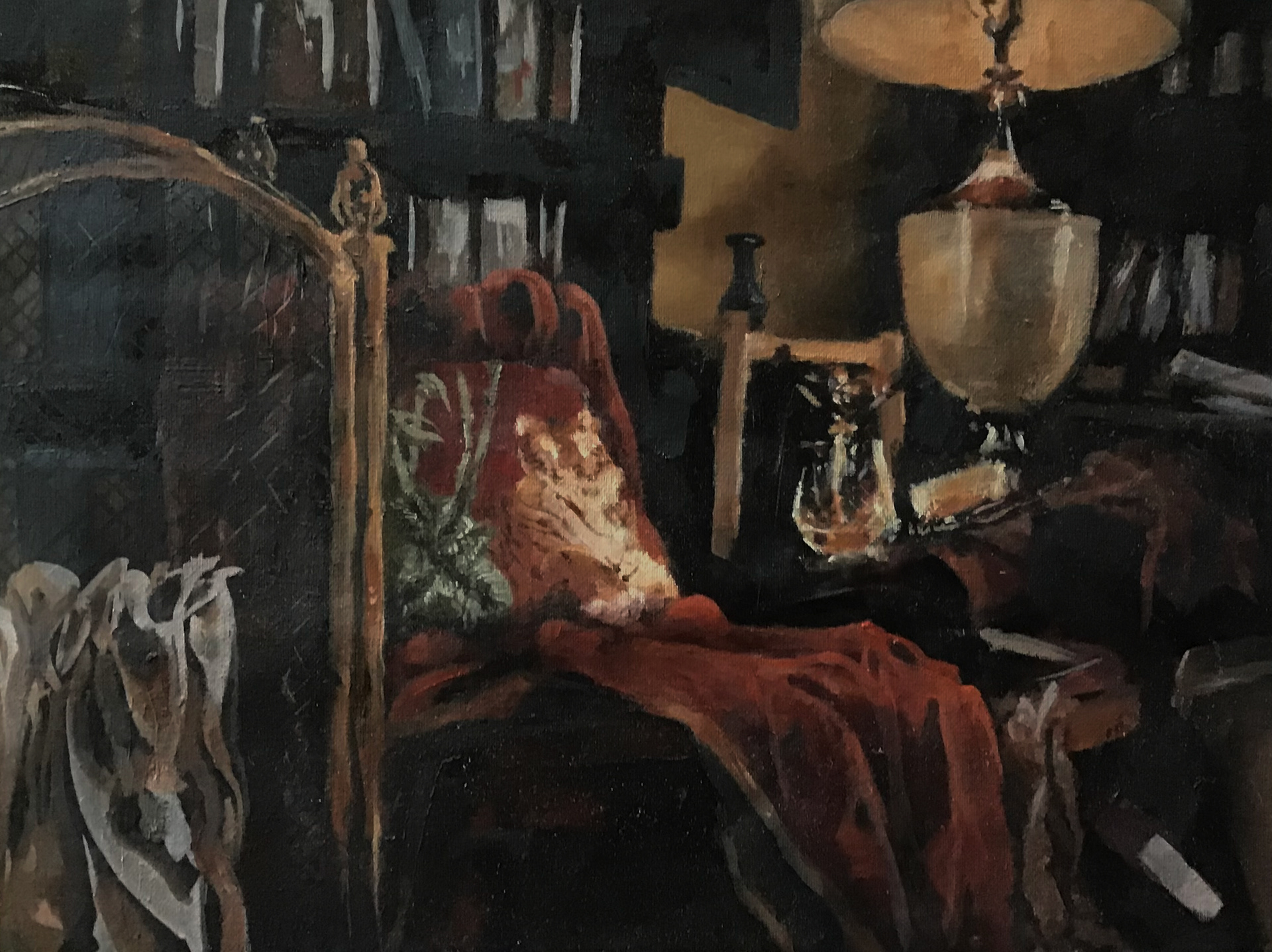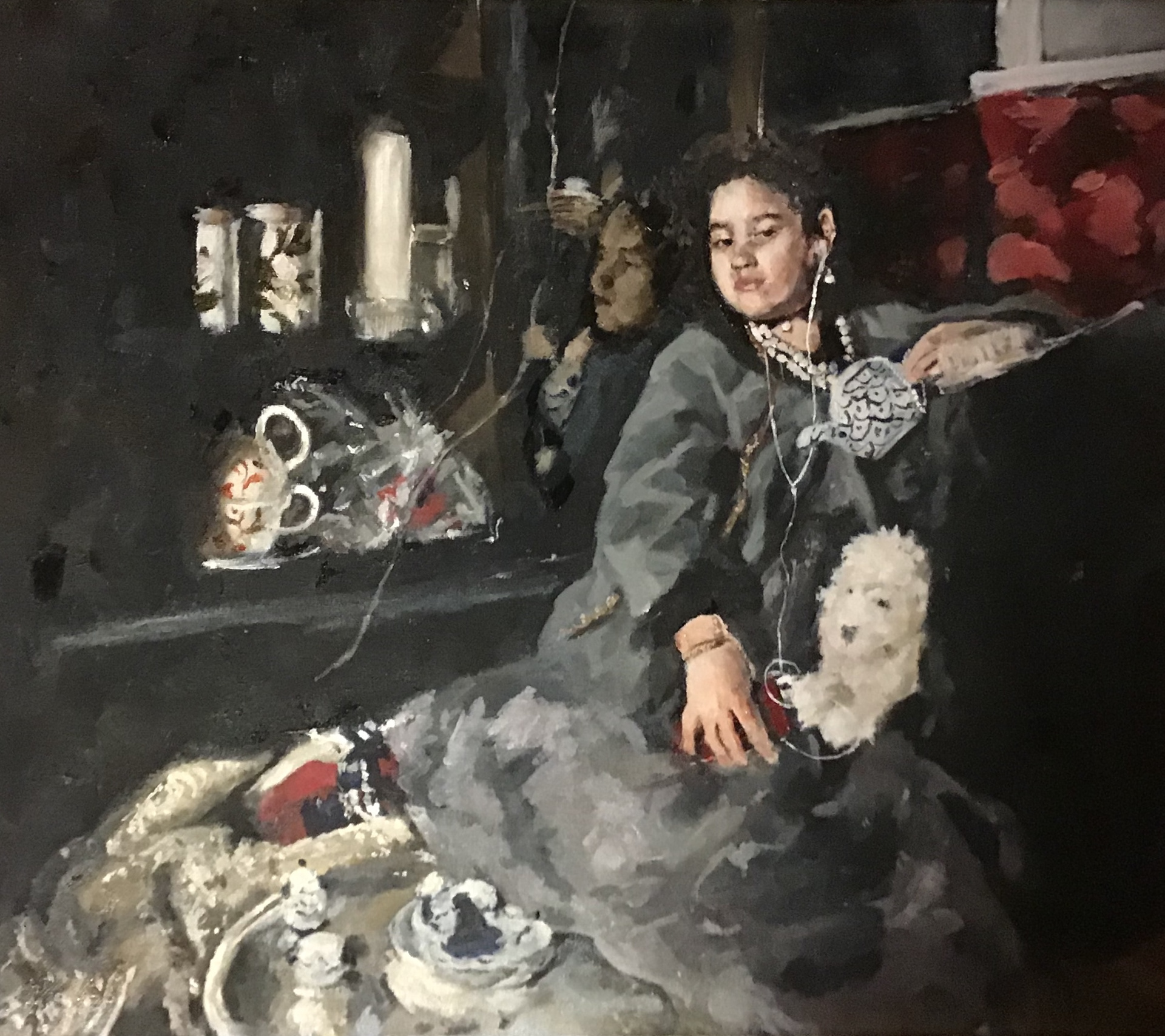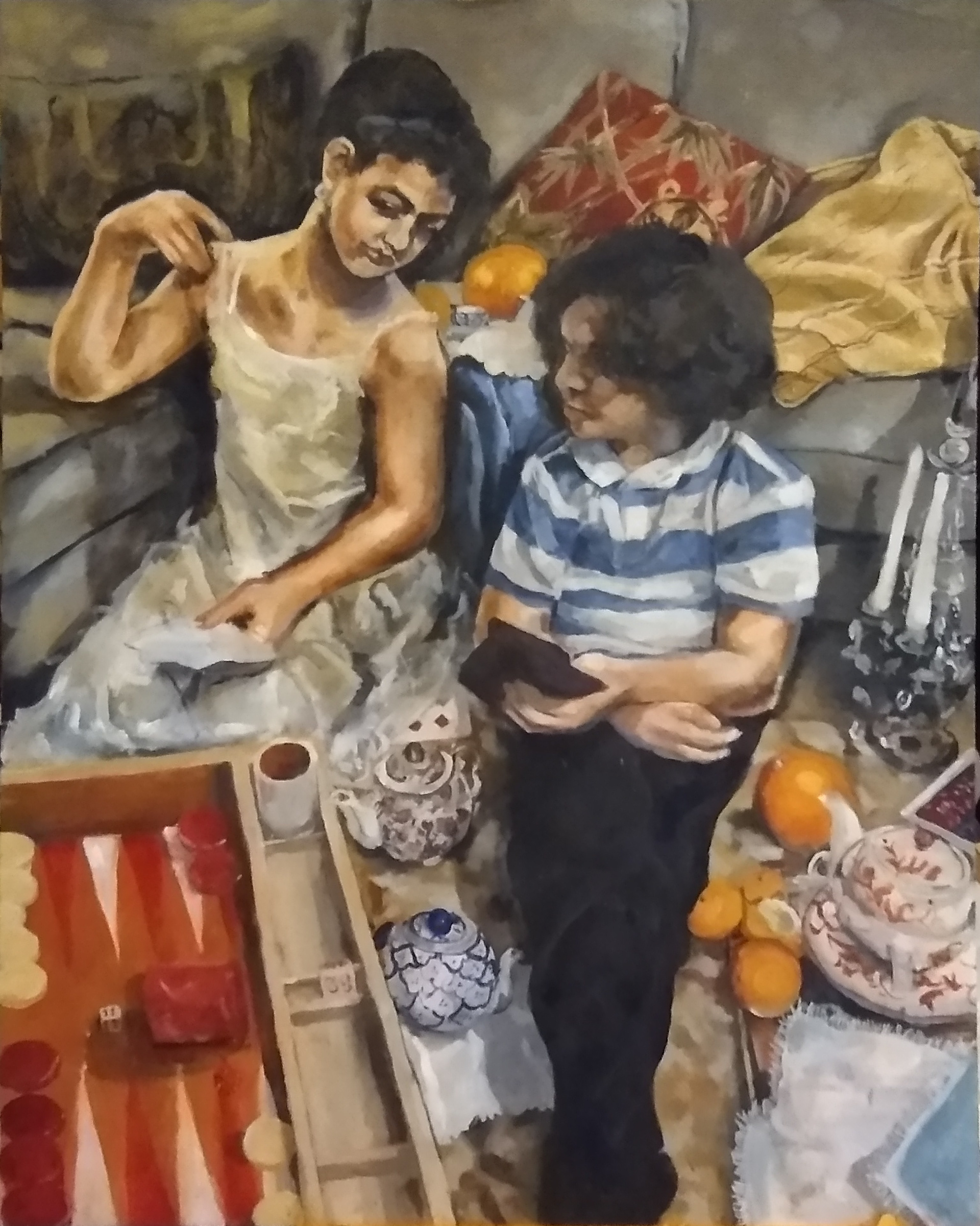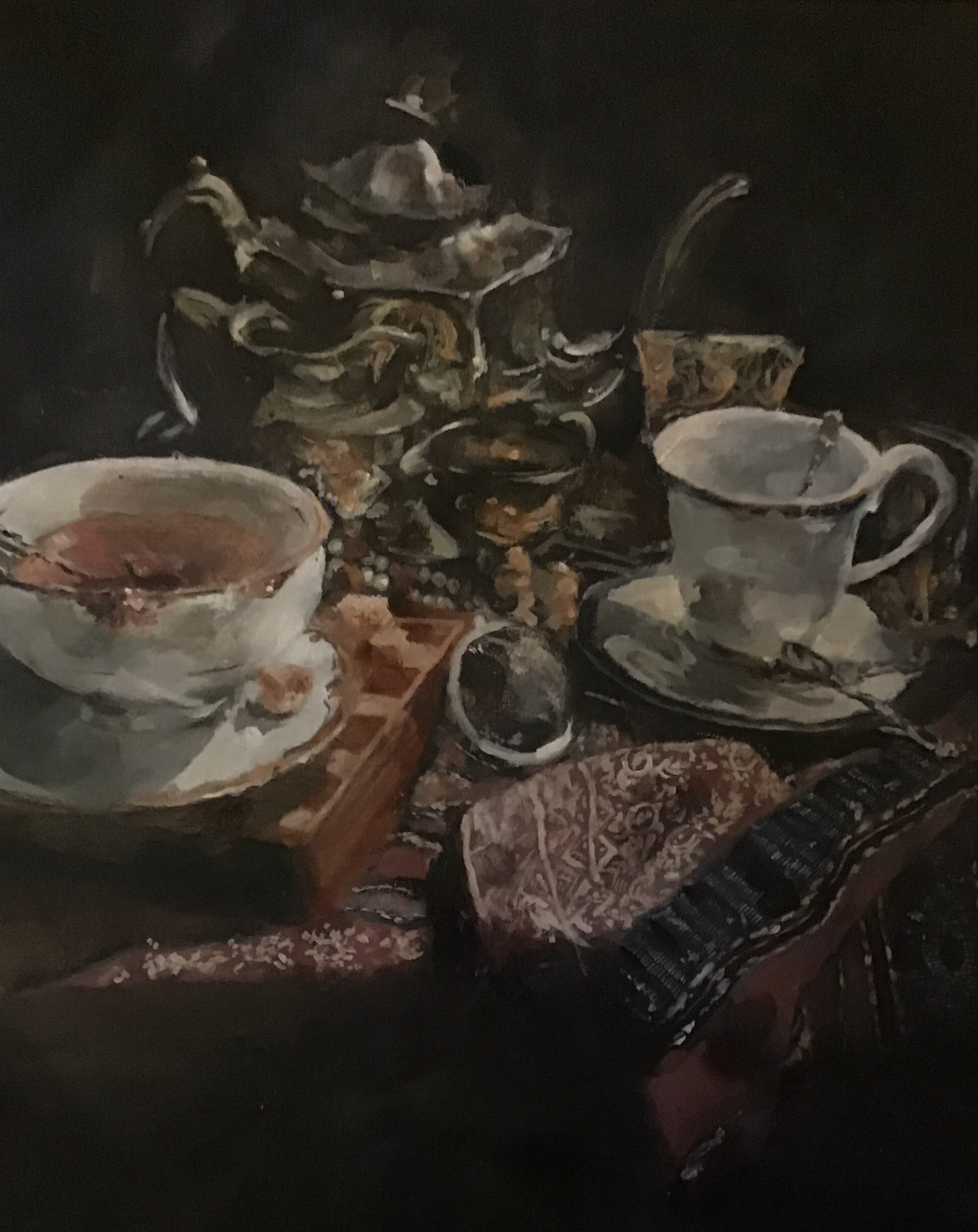 ____________________________________________________________________________________________________
____________________________________________________________________________________________________